It has been my pleasure to work with Ticings (www.ticing.com) the first gourmet naturally dyed chocolate sprinkles company. Their delicious sprinkles are GMO free and free of artificial colors and flavors.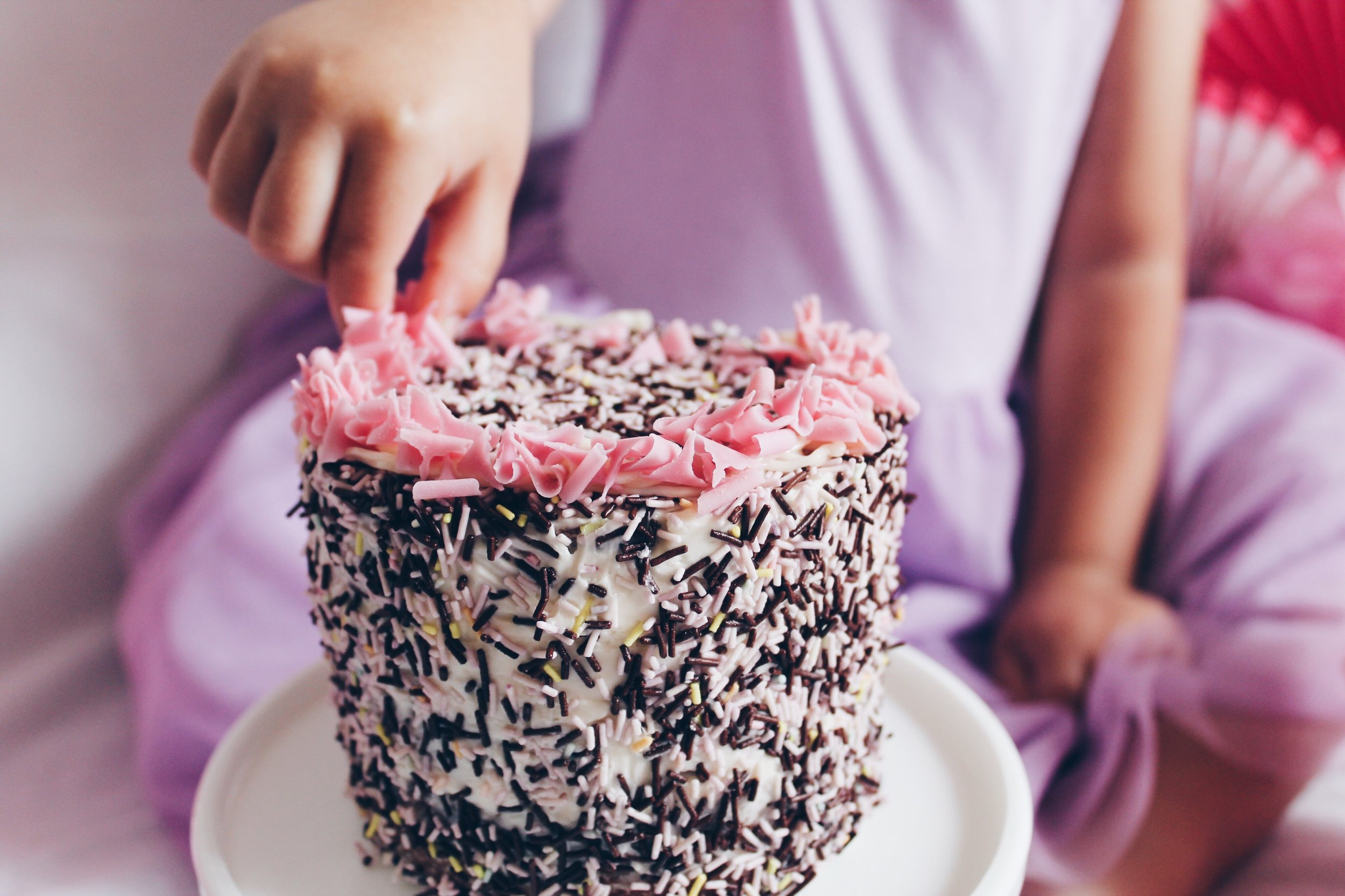 This petite rustic beauty is 3 layers of almond cake covered in Madagascar vanilla Swiss Meringue Buttercream. It is elegantly simple and absolutely delicious.
This top layer of this lovely cake is a 4 inch vanilla cake with 3 layers of Bonne Mama raspberry jam and silky smooth Vanilla Swiss Meringue Buttercream. It is rolled in naturally dyed Ticings white chocolate sprinkles and topped with a giant rosette colored with natural beet coloring. The bottom tier is a vanilla cake adorned with giant beet rosettes for an elegant finish.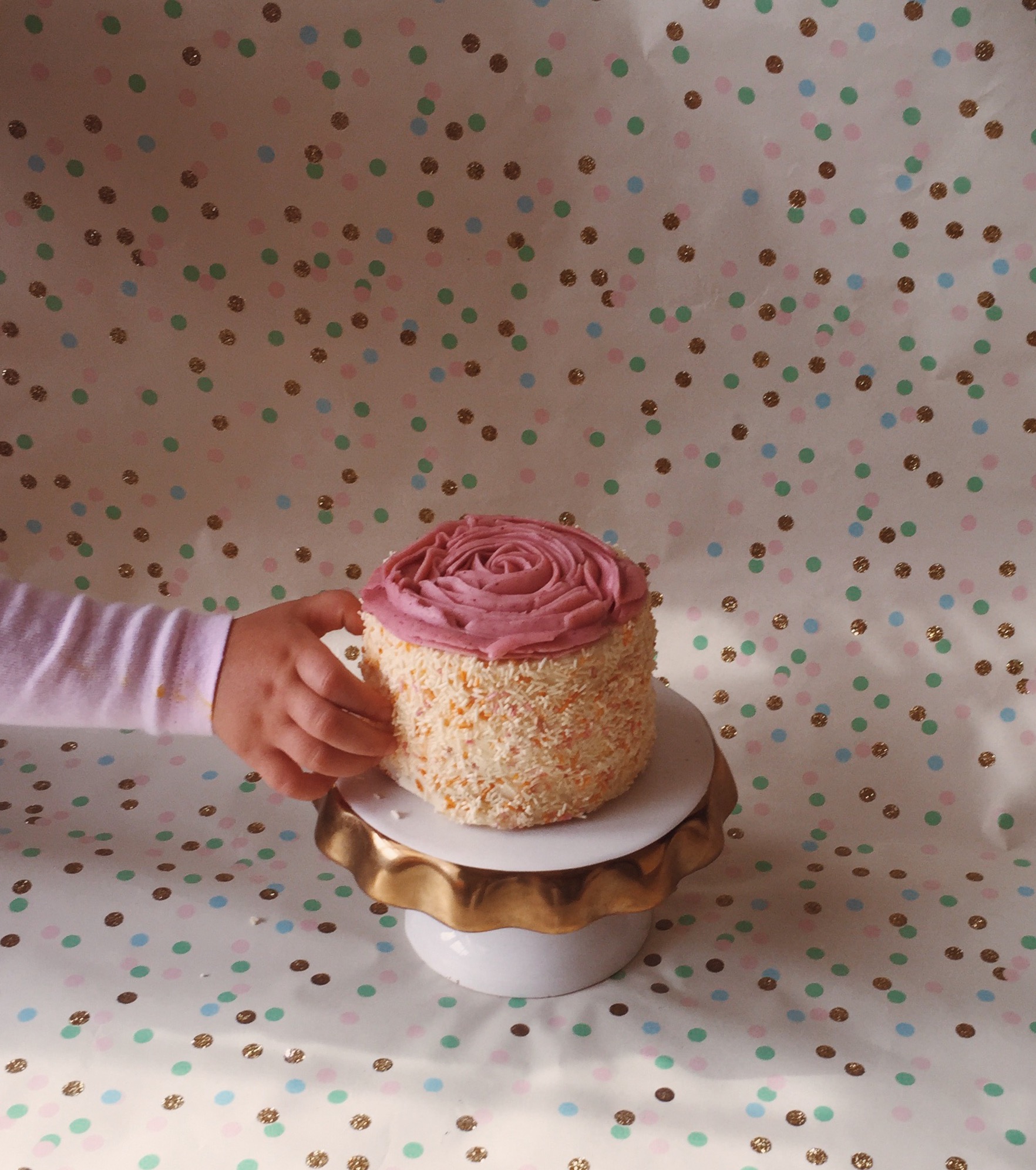 For people who don't like frosting, (yes, they exist!), these bundt cakes will be your new favorite cake. The chocolate bundt is my classic rich and tender chocolate cake drizzled with dark chocolate ganache. The vanilla bundt is melt in your mouth buttermilk yellow cake made with cage free eggs and real vanilla beans. It is covered in a beautiful rossete Swiss Meringue Buttercream wreath.
This Gilded ganache cake has two layers of Callebaut cacao chocolate cake with a rich layer of ganache. The modern gold lines are made with edible gold powder and 24 k gold leaf.
This is a gorgeous two layer classic vanilla yellow cake. Its rich color comes from the cage free egg yolks. The cake is covered in silky Guittard semi sweet chocolate Swiss Meringue Buttercream and topped with fun all natural sprinkles from Ticings, Los Angeles.